Fellowship / 3-minute read
Have you ever wondered what it takes to be a successful entrepreneur? The START Fellowship Program 2022 has produced some impressive success stories, but two stand out from the rest. Both have achieved incredible success through their hard work, dedication, and innovative thinking.
Thomas Saad, a young and determined entrepreneur from the Fellowship Program, recently sold his startup for $1.25 million. But this success didn't come easy. To bring his idea to life, he had to navigate through numerous challenges and roadblocks.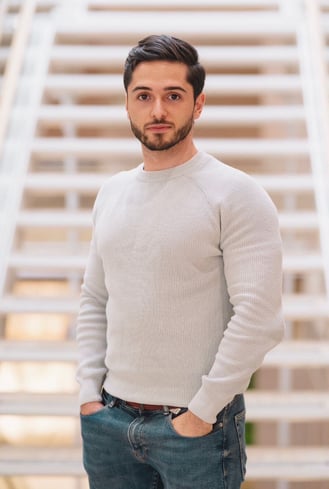 Thomas company offers a service that allows potential buyers to find a group that wants to buy the same product. Through the platform all group members receive a volume discount. Thomas Saad and his team began by seeking funding from angel investors. They also approached logistics companies to ensure smooth delivery of their products. Their tireless efforts paid off as their product and service gained popularity, attracting customers from various countries.
Thomas persevered and applied for the fellowship program in Switzerland. This program opened up new opportunities and enabled him to secure funding and mentorship from experienced investors. With new resources and contacts, he expanded his customer base and increased the value of his company.

Thomas learned valuable lessons throughout his journey, including the importance of persistence and independence. He also gained insights from other fellows who had overcome similar challenges.

Eventually, Thomas decided to sell his company, but not before evaluating the company's worth and ensuring the team's welfare. The handover process was not easy, but Thomas adapted and continues to make important decisions for the company.

He believes that persistence and a focused mindset are crucial for young entrepreneurs. He is grateful for the Fellowship Program and its impact on the entrepreneurial network in Europe and Latin America.
Laura Forero, a member of the START Fellowship Program, has won the Swiss Entrepreneurial Award for her innovative startup that aims to measure air pollution and its impact on the local environment. Her monthly service, which started in Columbia, provides automatic reports to help local communities better understand and address air pollution. This startup is an excellent example of how technology and entrepreneurship can be used to create a positive impact on the environment.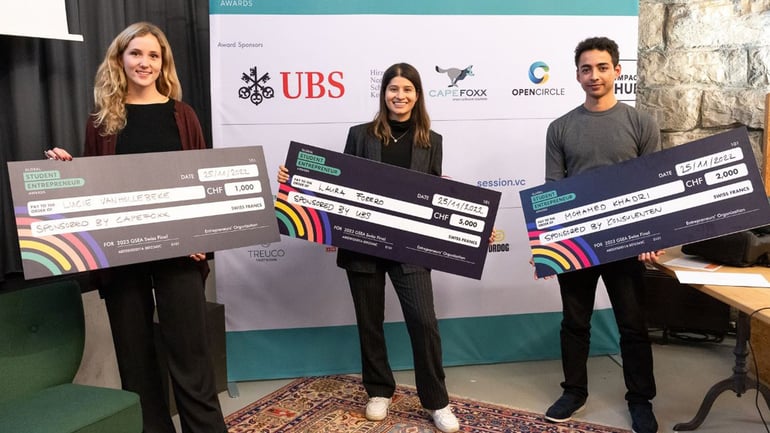 Working on her startup in Switzerland was a unique experience for Laura. She found that the startup ecosystem in Switzerland was much more developed than in Latin America, where she originally started her business. In Switzerland, she was able to focus on building a good team, fundraising, and working on the business itself. The support she received from the START Fellowship Program and other entrepreneurs in the ecosystem was invaluable. She was also able to connect with leaders in air pollution reduction and learn how to build a successful startup from the ground up.

As an individual, Laura was able to profit greatly from the START Fellowship Program. She learned how to build a startup from a legal, financial, and scaling perspective. Additionally, being around other founders provided a great opportunity for collaboration and support. The community aspect of the program was essential to her growth as an entrepreneur.

Winning the Swiss Entrepreneurial Award was a significant achievement for Laura and her startup. The judges care about the person behind the startup and not just the business itself. The prize money of CHF 5000 and mentoring from Fundes will provide a boost to her startup, enabling her to continue making a positive impact on the environment. She goes on to represent Switzerland in the international competition.
They believes that persistence and a focused mindset are crucial for young entrepreneurs who want to make a meaningful impact. The brought vision of the Fellowship Program and its positive impact on the entrepreneurial network in Europe and Latin America are what makes the Program special. Through their work, they showed that it is possible to be a founder early on, and they want to encourage others to learn from the ecosystem and pursue their dreams with determination.